Heather Worthy, MSEd, ATC, LAT, CES, PES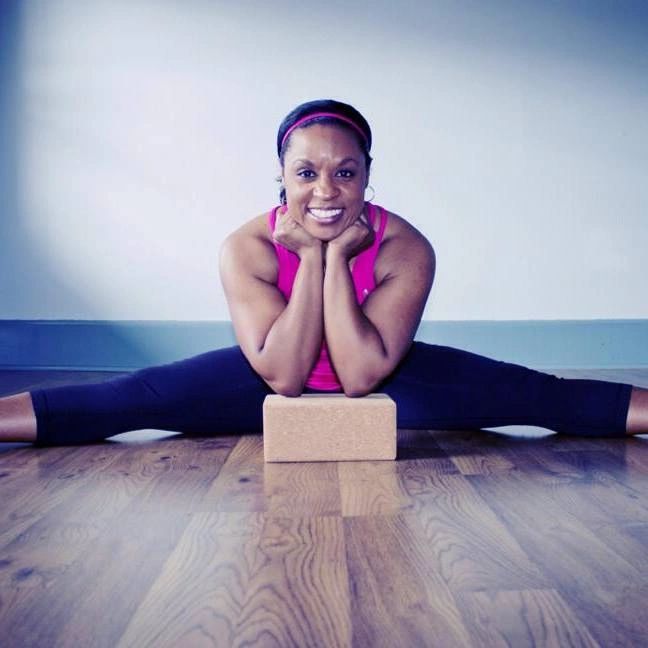 Heather has spent the past decade inspiring, teaching and leading others to be their physical best.

She is the owner of Worthy Fitness, LLC and the author of, Worthy Workouts: Two Circuit Training Routines Each Week to Reach Optimum Fitness in a Year.

She is a Certified Personal Trainer and Group Exercise Instructor by the International Fitness Association and currently teaches Boot Camp and Cycling. She trains clients of all fitness levels including professional athletes, one-on-one or via online training sessions.

She is a Certified Athletic Trainer by the National Athletic Trainers' Association and Licensed Athletic Trainer by the New Jersey Board of Medical Examiners. Heather is certified as a Corrective Exercise Specialist and a Performance Enhancement Specialist by the National Academy of Sports Medicine

From 2005-2011, she was a Big East Conference collegiate men's basketball Certified and Licensed Athletic Trainer where she performed athletic training duties such as injury prevention, orthopedic evaluations, treatments, sports conditioning and rehabilitation.

Prior to arriving in New Jersey in 2005, she was the Associate Head Athletic Trainer at Hampton University in Hampton, VA, caring primarily for men's basketball, football and women's track & field. She earned her master's degree in Athletic Training from Old Dominion University and her bachelor's degree in Movement Science with specialization in Athletic Training from the University of Pittsburgh in Pittsburgh, PA in 2002.

She was an adjunct faculty member at a local university in the School of Health and Medical Sciences where she taught Cadaver Anatomy, Clinical Practicum IV, and Therapeutic Modalities to both Athletic Training and Physical Therapy students. She has also taught, Therapeutic Exercise, Athletic Training Principles, Emergency Response and First Aid and Functional Human Anatomy in the graduate program.

She has been both a presenter and Key Note Speaker on various Athletic Training and Health and Fitness topics for the Big East Sports Medicine Conference, College Athletic Trainers' Society, National Athletic Trainers' Association and the Black Coaches and Administrator meetings, and the African American Chamber of Commerce. Her research on static stretching and muscle energy techniques on hamstring flexibility is published in the National Journal of Athletic Training.

She was featured in New Jersey Health and Beauty Magazine, on NJN News and is the personal trainer for the Big Fat Mountain documentary series featuring a plus size adventurer, Kara Richardson Whitley, take on Mount Kilimanjaro. Heather also filmed the Worthy Workouts Show for Hometowne Television (TV 36) in New Jersey.



Heather lives and breathes fitness everyday and finds happiness and joy in healthy living. Whether she is teaching her fitness class or training a client, she connects with people on a deeper level and strives to develop the entire person, not just one part of them. She sees the fitness potential in everyone and meets people where they are in their lives.

Check Out Kara's Big Fat Mountain Documentary!

http://player.vimeo.com/video/36669578?title=0&byline=0&portrait=0
Services

I will help you set goals and reach them. I don't just show you how to do an exercise; I educate you in the areas of strength training and cardiovascular endurance.
I will help you:
Assess your physical condition and track changes
Set, maintain and reach your short and long-term goals
Learn and practice better eating habits
Learn proper strength training technique
Improve endurance
Find motivation
Improve your appearance
Gain a positive self-image
Feel better and improve self-confidence
Improve your overall health
Gain muscle and lose fat
Tone your muscles
Improve your core
Studies show that people looking to improve their fitness and improve their health achieve significantly greater results when using a trainer. An effective personal trainer can guide you, motivate you, and educate you. Trainers provide accountability and discipline. A good trainer will also make sure that you don't damage your body when exercising. It is important to note that there is a right way, and a wrong way, to exercise. Don't risk harming your body...call me today.

Heather will increase the benefits of exercise through a multi-disciplinary approach. Worthy Fitness, LLC offers the following:
Fitness Assessment
An important part of any responsible training program, a fitness assessment objectively measures your current level of physical fitness. Without an effective fitness assessment, growth cannot be accurately measured. Worthy Fitness assessment incorporates many different methods to achieve accurate results.

Strength Training
I will guide you through a program that will develop strength and increase endurance. I ensure that workouts don't get repetitive or boring. I will work with you to achieve maximum results. We will combine weights, cardiovascular training, balance, core and agility through circuit training to give you optimum results. Get your copy of Worthy Workouts today!
Tracking Results
An important part of the process is tracking results. To maximize your progress, we need to continually monitor and adjust your program. This cannot be done effectively without proper monitoring and ongoing assessments. We can continually tailor your program so that you are getting what you need to achieve your goals. Check out the Worthy Workouts tab for Charts to track your workouts with all of my routines and Fitness Goal Sheets to track your progress over the course of the year. Visit https://www.createspace.com/3535143 to get your copy of Worthy Workouts.

Ongoing Training and Support
I will show you techniques to improve strength and endurance for a lifetime. You will learn valuable techniques that can be incorporated into your lifestyle for years to come.